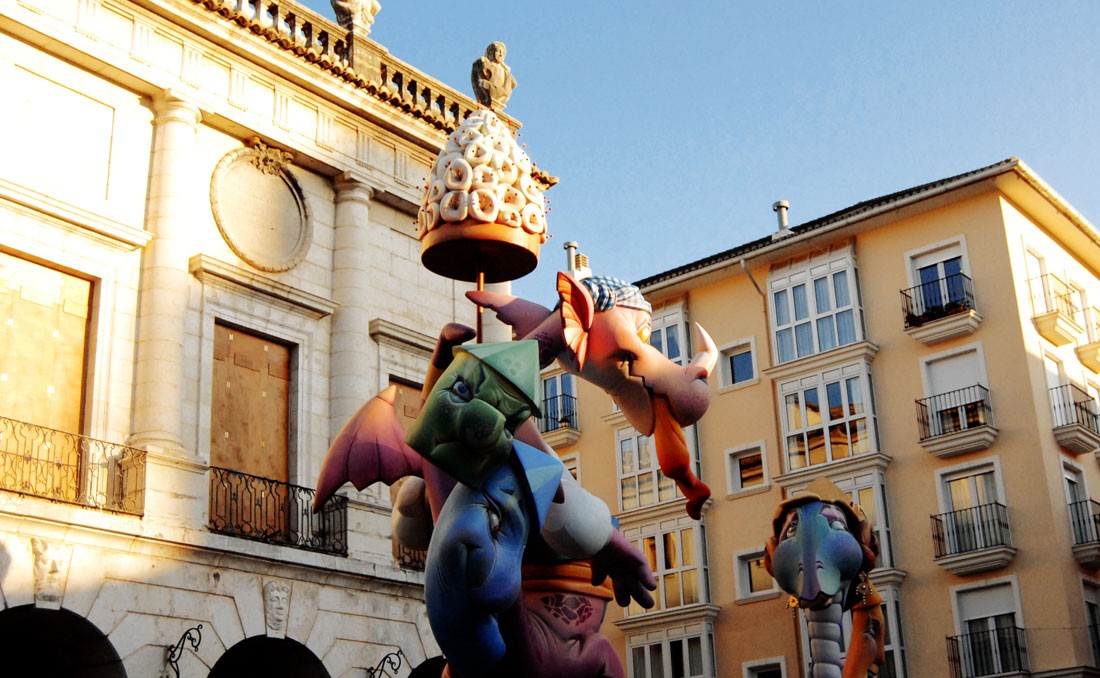 With a great past and a great CULTURAL OFFER, Gandia presents its heritage to citizens thanks to the conservation and recovery of its buildings and streets.
his historic center it still maintains its medieval layout intact. For centuries it has retained its strong commercial character, what in 2010 he was awarded the National Prize of Commerce.
The Collegiate Church of Santa María (S.XV-XVI), It is an interesting example of Catalan-Aragonese Gothic. In the same Plaça Major is the Town Hall, which preserves the neoclassical façade built in 1778.
Nearby is the Ducal Palace, (14th to 20th centuries). It is also known as Palacio de los Borja, because when in 1485 Pope Alexander VI bought the Duchy of Gandia from Ferdinand the Catholic for his sons, the palace became the residence of the new ducal lineage.
The old St. Mark's Hospital maintained its activity uninterruptedly for more than 600 years, from the fourteenth century to 1973. It currently houses the MAGa or Archaeological Museum, that exhibits a permanent exhibition on the great archaeological importance of the Safor region, with prehistoric sites as famous as those of the Bolomor cave or the Parpalló cave.
He Convent of Sant Roc, founded in 1588 by Duke Carlos de Borja, son of San Francisco, housed a community of barefoot Franciscans. It is currently the headquarters of the Municipal Institute of Archives and Libraries.
The Marqués de González y Quirós House of Culture It is the former residence of a bourgeois family from the late 19th century. Popularly known as the House of the Marques, presents a defensive-palatal structure. It has a stable cultural program open to the public throughout the year.
The Raval It is the neighborhood where Muslims lived before their expulsion from the peninsula in 1609. It still retains part of its physiognomy, with narrow streets of low houses and whitewashed facades. The current Church of Sant Josep was built on an old Muslim mosque.
If you can't come to live the days of Failures, you will always visit the Faller Museum that with multimedia technologies reproduces all the sensations of the Fallas: the masculinity, the parades, he burned it, etc.
Other places of interest are Beniopa and Benipeixcar. They were originally Muslim farmsteads and today they constitute two of the neighborhoods with the most character in Gandia..
Another prominent monument related to the Duchy of Gandia is the monastery of Sant Jeroni de Cotalba, located very close to the city, in the municipality of Alfauir. It was built by the first royal Duke of Gandia, Alfons d'Aragó i Foix under the supervision of his lieutenant Pere March, father of the famous poet Ausiàs March.